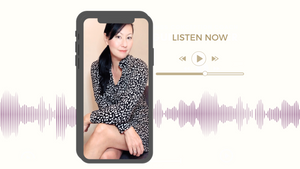 TUNE IN NOW TO MY LATEST PODCASTS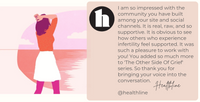 I love joining forces with like minded organizations in our community who also support women's health & wellness and offer opportunities for collaborative campaigns and projects.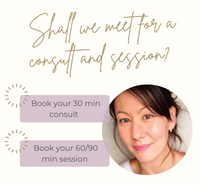 LET'S SIT TOGETHER...
Are you ready to take the next step? This time with more understanding and compassion. 
CALENDAR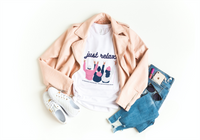 Raising awareness about the emotional & physical realities of infertility. 
"WEAR IT, USE IT, AND SHARE IT!"
WHY?
BECAUSE IT'S TIME WE CHANGE THE NARRATIVE AND PERCEPTION ABOUT WHAT PEOPLE GOING THROUGH INFERTILITY ENDURE PHYSICALLY & EMOTIONALLY.
SHOP THE STORE
We were heading into our third IVF and I was a ball of nerves with so much fear of the unknown. My sessions with Chiemi felt like talking to a friend. One who truly get's it. She made me feel so cared for and understood. It really helped me through those hard times and her insight still does today!

Veronica
The day after my failed transfer I booked a session with Chiemi as a one off, but quickly felt the need to continue on with her. She has a natural way of reassuring me that my feelings are normal and helps me feel less alone. I'm so grateful for all the sessions we had!

Raya
I have gone to therapy before for anxiety related to infertility but never felt like anyone understood. It's so refreshing to speak with someone who get's it down to my soul. She helps me process all the feelings I don't even know I have. She is so naturally loving and caring. I truly feel supported.

Jess
I started sessions with Chiemi after dealing with secondary infertility for 3 years. I felt so lost and like I didn't belong in any circles. Working with her gave me such comfort because she allowed me to just be me and share my anger and feelings of isolation that I was embarrassed to share with anyone.

Mel
Thank you Chiemi for allowing me the space I needed to really feel understood! I always knew our sessions would be filled with support and empathy. Your way with words and relating them to my own emotions always made me feel understood.

Aria
I highly recommend working with Chiemi to anyone who is at a point where they don't know where to turn. I was at a low and had no one to talk to besides my husband. 1:1 sessions with her gave me such sense of relief. She made me remember that I needed to be cared for too! That I deserve time to just think about me and how I'm feeling. THANK YOU Chiemi!

Jessica B
We started sessions with Chiemi after our loss. Speaking with her together as a couple really helped the way we learned to relate to our feelings as a unit, not just as two separate people. We are so grateful for that and for her work.

Sarah + JP
She is truly a beautiful soul, who has a natural gift at making you feel seen and loved. Our sessions together really helped me understand my trauma and process my grief.

Alice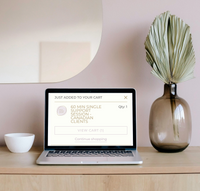 SUPPORT FROM THE COMFORT OF YOUR OWN HOME.
I'm so glad you found me here. Let's begin with a single session or a customised package. You have the flexibility to use as 1:1 sessions or shared as a couple/family.
PURCHASE MY SESSIONS